If the answer is, it could be better, chances are potential customers can't find you online, or perhaps your website could do with a refresh. I offer a range of web services that help turn browsers into buyers and bring you more business.
Whether it's a new website or an update of your old one, I take care of everything, from design and build, to wording and imagery, so that you can focus on what's important, running your business.

Perhaps you're looking to update your brand alongside your website? No problem, I specialise in creating websites and branding that help you stand out from the crowd. 
No complicated jargon, no massive bills, just a fast, vibrant and easy-to-use website that gives you complete control.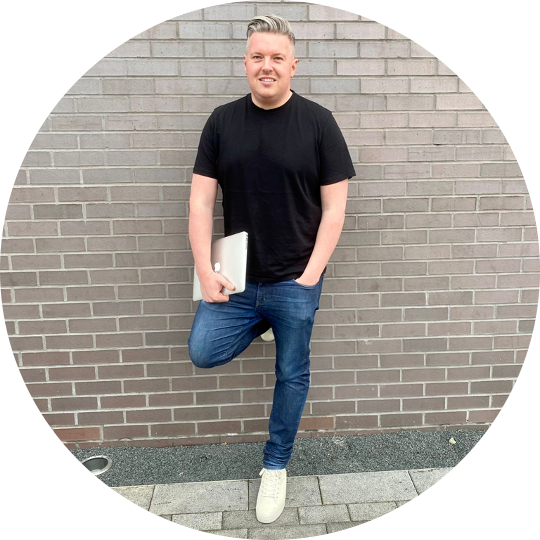 WEBSITE PROJECT

"Rikki guided me through the process of creating a website and the working relationship has been excellent! Everything has been done promptly, with good humour and complete understanding of what I have been trying to achieve. First class service and a pleasure to work with."
WEBSITE & BRANDING PROJECT

"Being Deaf, Rikki was amazingly responsive and helpful to create my website for sign language tuition. He visited me in my home where we built the website together, with his unwavering skills and patience. I thoroughly recommend him!"
WEBSITE PROJECT

"I was recommended Rikki's services by my friend, another client of his. After speaking to him, it was really clear he was the right web designer for me! It couldn't have gone any smoother. He's professional and really easy going, such a friendly guy. He showed me how to work the back end and make changes. Perfect!"
WEBSITE & BRANDING PROJECT

"Highly, highly recommend Rikki Webster! We just created a new website for my business in Spain and had a very good experience of working with him. We gave Rikki the ideas of what we wanted and he took it and created an amazing brand, as well as a stunning and functional website."
Looking for more reviews?
Forcing a bunch of complicated and expensive stuff at you just isn't my style. Instead, I offer a really simple set of services, designed to get you up and running fast, at easy-on-the-pocket prices.