JC Walker Traditional Butchers
Butchers | London
PROJECT: WEBSITE
JC Walker is an independent and family-run butcher committed to providing the very best produce for their local community. The culmination of over 20 years of industry experience and know-how, JC Walker is located in Kentish Town, London and was established in 2020 by James Walker.
"I was looking to create an eCommerce website for my butchers in North London. I'd received a few really expensie quotes and was getting frustrated with how complicated it was all becoming, when a customer recommended I speak to Rikki. He came in and sorted everything, from initial domain and hosting issues, to design and build of the new site."
JC WALKER TRADITIONAL BUTCHERS
Starting completely from scratch, I set about creating a website experience that would mirror the quality of service customers have come to enjoy from JC Walker Butchers. 

I created an eCommerce website that showcased the quality and range of produce available, making it easy for customers to find and purchase what they were looking for. 

Cataloging over 200 products and arranging a professional photo shoot to capture the shop and products, the website has become a robust new revenue stream, expanding JC Walker's customer base outside of its North London catchment area. 




"Rikki helped catalogue my stock, arranged a professional photoshoot of my products and linked me up with a social media expert to help promote the launch."
JC WALKER TRADITIONAL BUTCHERS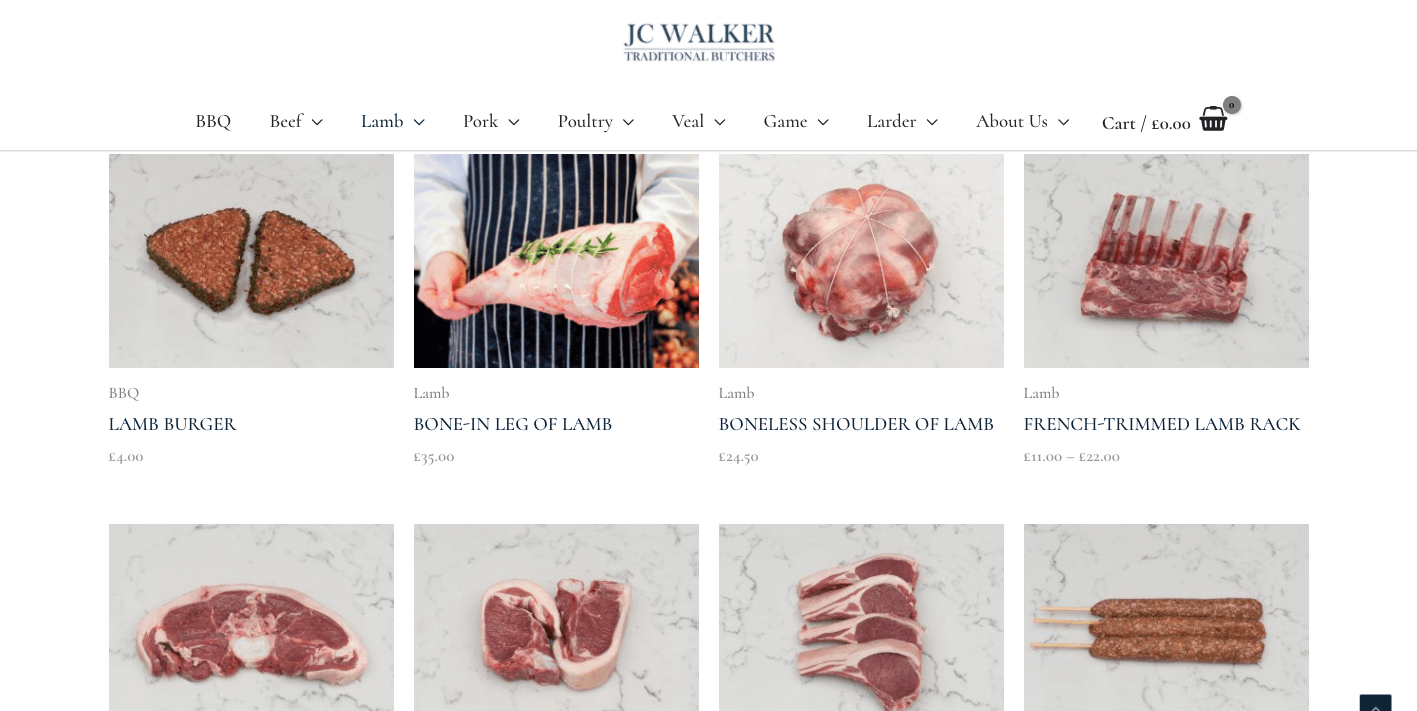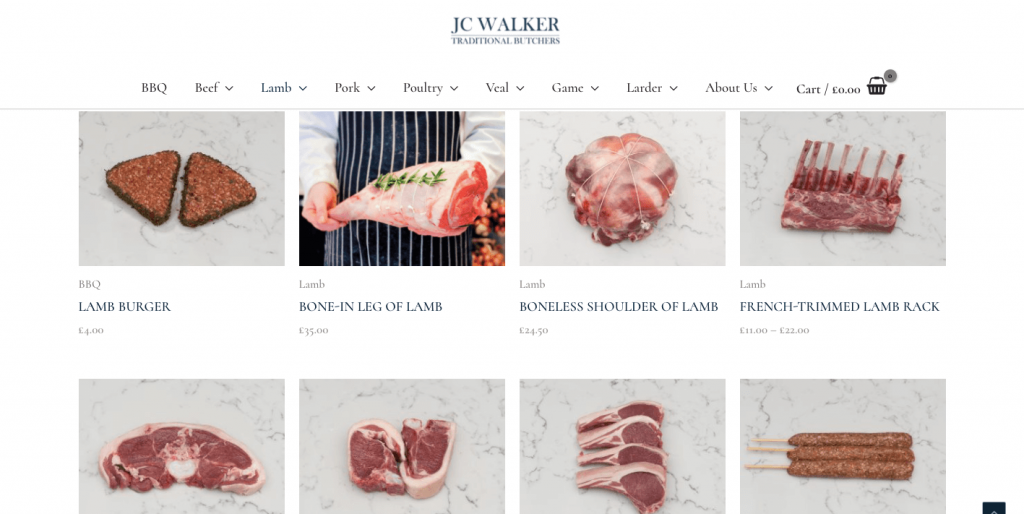 To help drive traffic and SEO, I created a series of blogs, articles, recipes and interesting tips for JC Walker, which were  added to the Blog regularly. Seasonal content and delicious recipes helped create an online hub for customers looking for meal ideas and more information about suppliers, products and preparation techniques.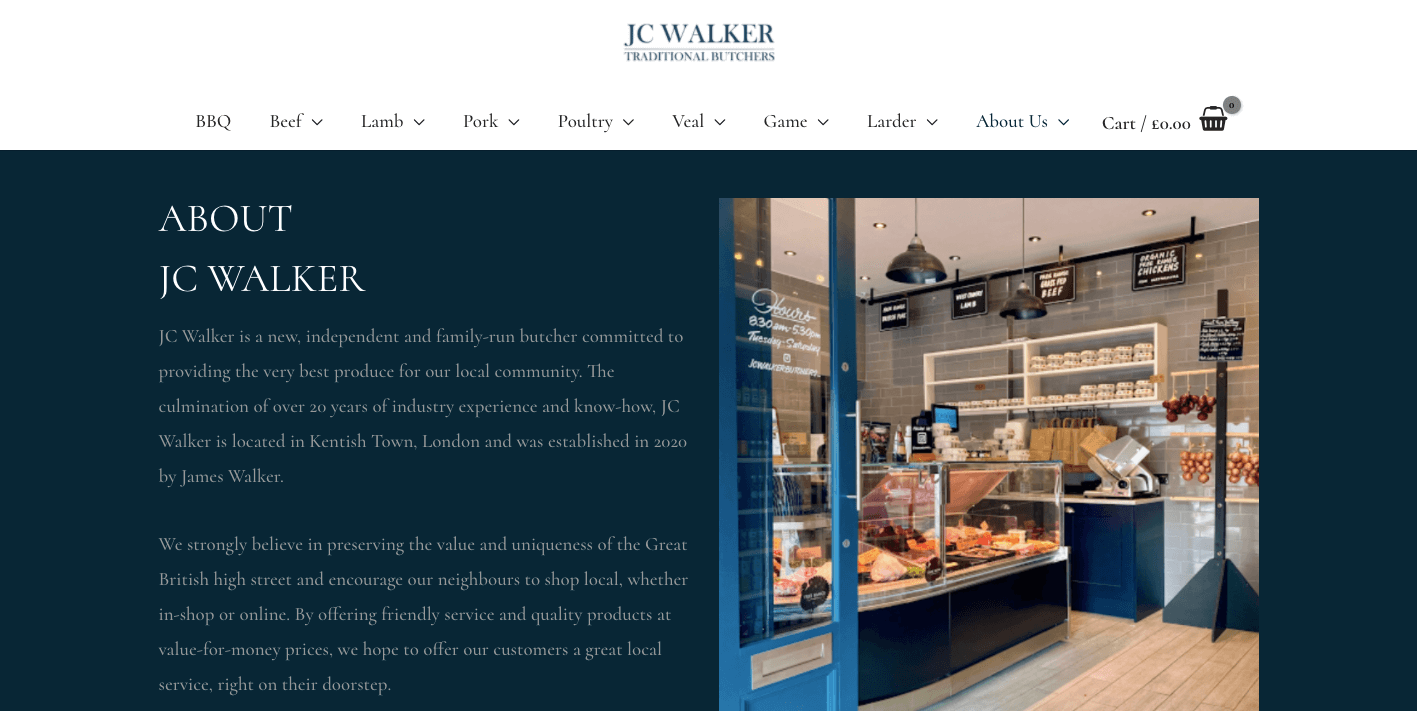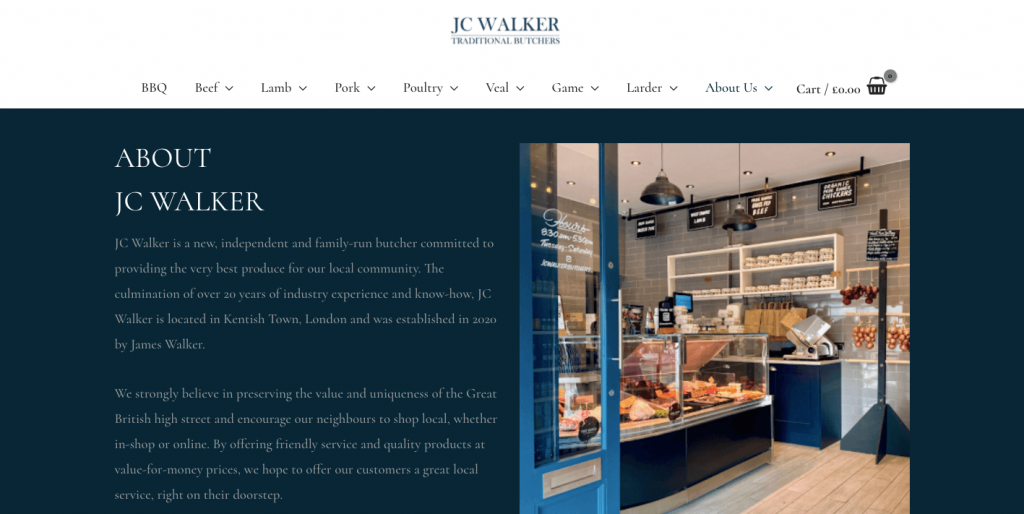 "I'm delighted with the end result and would recommend Rikki's services to anyone looking for a new website at a great price."
JC WALKER TRADITIONAL BUTCHERS