Local Government | Warwick, United Kingdom
PROJECT: WEBSITE
Warwick A Singing Town is a fantastic initiative that promotes the health and social benefits of singing amongst school children and the wider community. Backed by the major of Warwick and funded by local government and donations, Warwick A Singing Town aims to bring the town together through song.
"Rikki has just guided me through the process of creating a website and the working relationship has been excellent."
JEREMY DIBB, DELIVERY LEAD
Jeremy, the project's delivery lead tasked me with creating a website that would appeal to the community as a whole. Clean, clear and easy to navigate, the site needed to appeal to anyone in Warwick, from a school child to an elderly resident. I set about creating a website that would showcase this incredible initiative and help provide information of those wishing to participate and support.




Encouraging Participation and Support
Backed by local government and supported by donations, the success of the project hinged on the ongoing participation and financial support of the community.
To ensure residents of Warwick could easily get involved, I created a Donations gateway within the website where people could give money to pay for a singer unable to fund their own participation. Donations were set up to fund a singer for a month, three months and a full year.

Warwick A Singing Town was also strongly supported by key figures within the arts community. We showcased these "Choral Entrepreneurs" throughout the website to highlight the strong support the project had within the local and international community.

A "Get Involved" page was created giving details of all participating choirs and how local people could get involved, by either joining a local choir, or attending one of their planned fundraising events.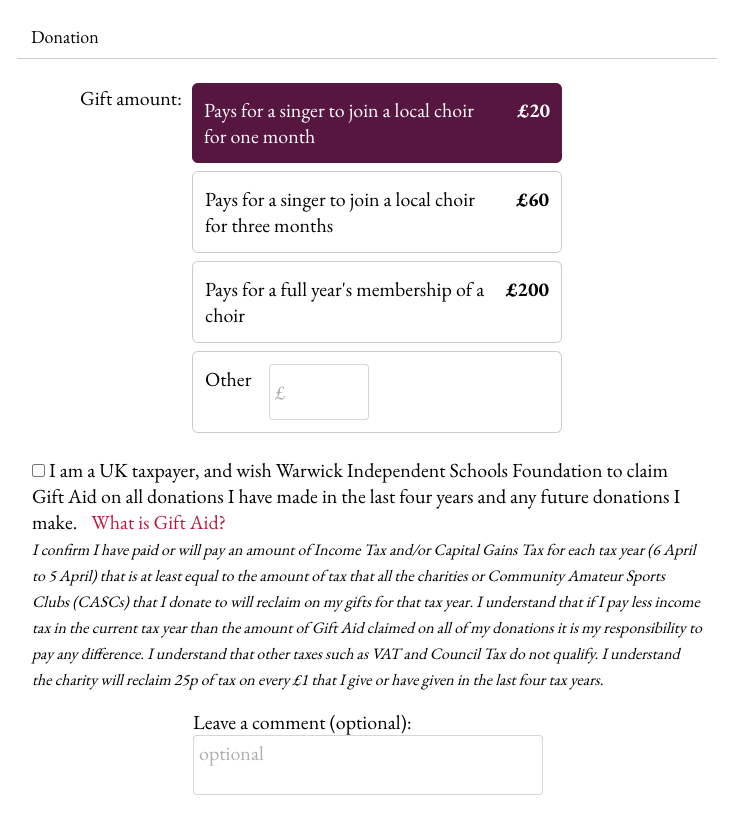 "Everything has been done promptly, with good humour and complete understanding of what I have been trying to achieve.

Rikki delivers first class service and is a pleasure to work with."
JEREMY DIBB, DELIVERY LEAD