Hypnotherapist & Author | Berkshire, UK
PROJECT: CONTENT | WEBSITE
Paul Hradek is a cognitive hypnotherapist and graduate from The Quest Institute and National Council of Hypnotherapists. Paul is also a published author, writing novels and screenplays.
"It has been an absolute pleasure to deal with Rikki in designing and creating my new website. he took my requirements and created my ideal website in a matter of weeks, which was a lot quicker than I imagined."
PAUL HRADEK, COGNITIVE HYPNOTHERAPIST & AUTHOR
Paul is a trained cognitive hypnotherapist, helping patients overcome all manner of conditions. His approach is to understand and address issues and work to relieve them. 
He came to me looking to create a website to showcase his experience, qualifications and track record. I delivered a website optimised to his services, that brought to life his approach and success rate. 




Showcasing Paul's Services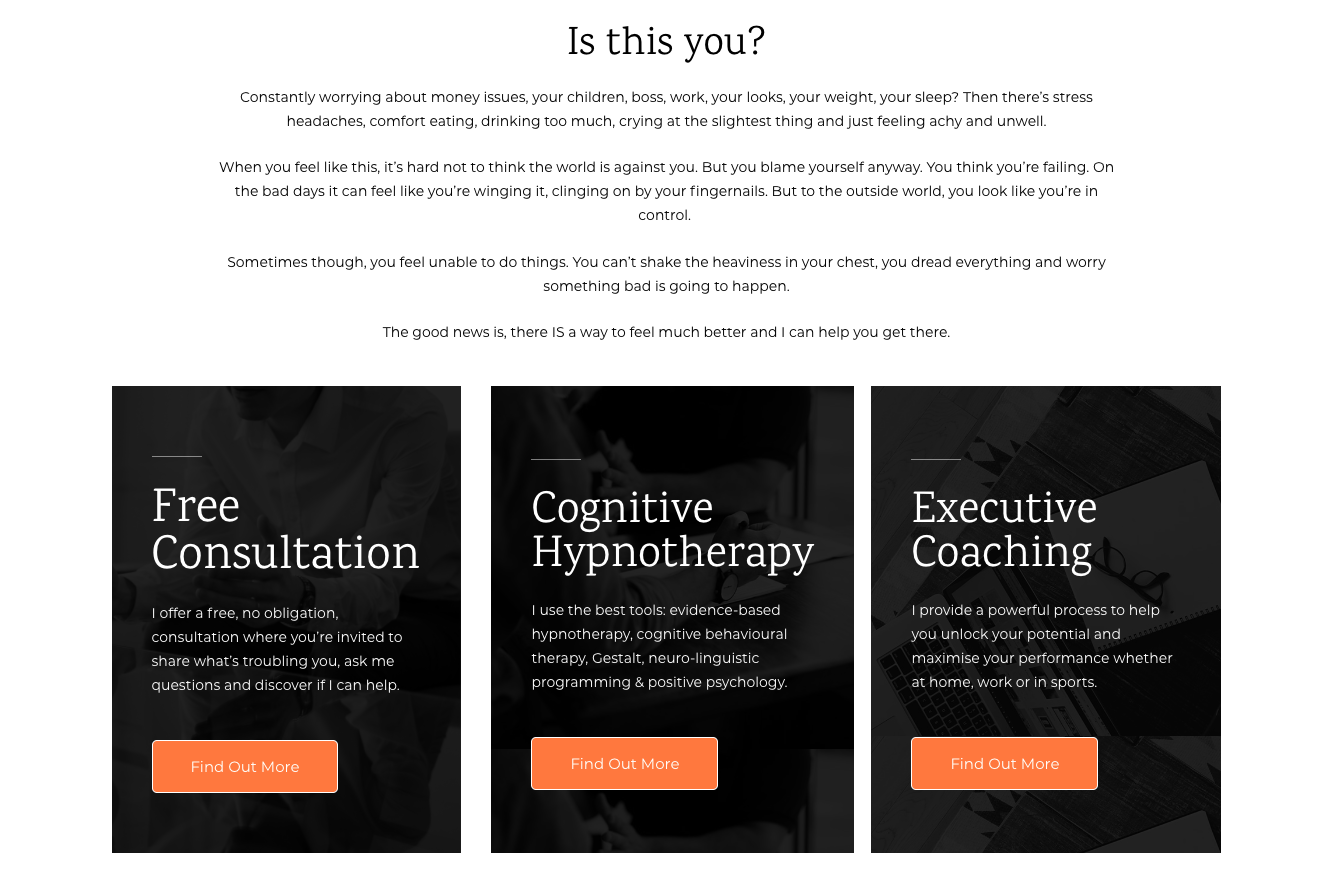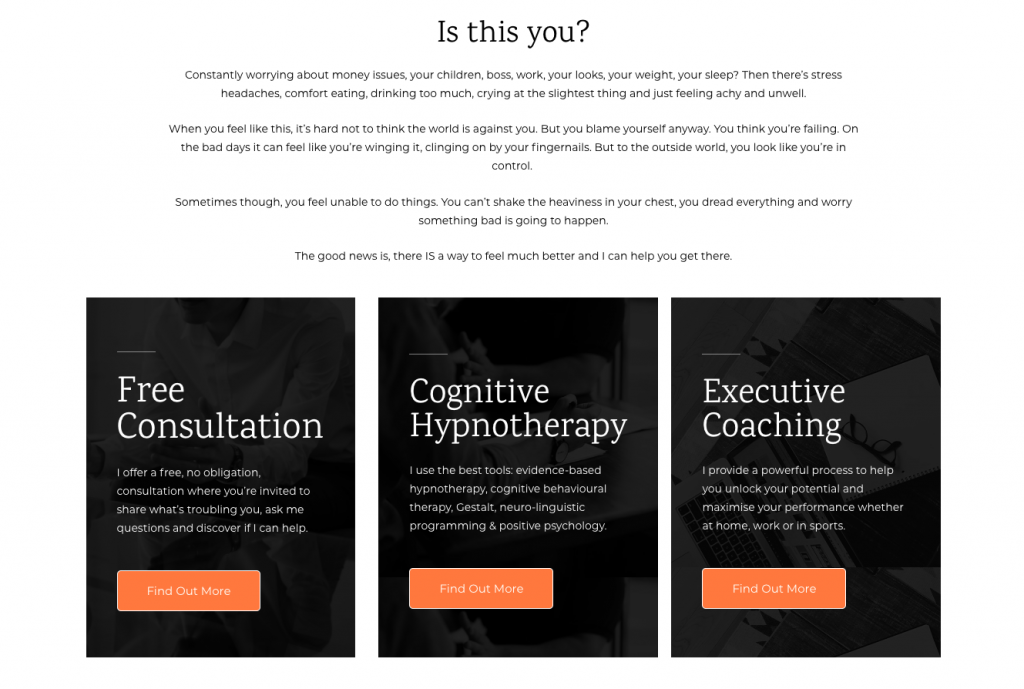 Cognitive Hypnotherapy can help with...
"The whole experience was a joy from start to finish. I really recommend you to talk to Rikki about your website requirements, as it is obvious he is extremely talented at what he does and really enjoys it too."
PAUL HRADEK, COGNITIVE HYPNOTHERAPIST & AUTHOR