Business and Lifestyle Coach | London & Dubai
PROJECT: WEBSITE
For over 10 years, Blake has helped entrepreneurs and business owners to set up and operate successful companies. By streamlining their approach, providing laser focus and an actionable growth plan, he's enabled hundreds of people to live their full potential. He specialises in coaching "Best Practice" to Healthcare professionals and practice owners looking to set up on their own.
"I delayed updating my website because I was avoiding the agonising process of weeks of back and forth and escalating costs, but thanks to Rikki, he took control and smashed it!"
Professional coach, Blake, has helped hundreds of business and private practice owners reach their full potential. 
Running hivepractice.co.uk, coaching healthcare professionals in "Best Practice" techniques designed to increase their business revenues and optimise their efficiency, Blake was keen to ensure his personal website, blakesergeant.com, spoke of his experience and approach, while complementing The Hive's offering.





I created a new logo and brand look & feel that drew from The Hive green, giving Blake a direct link between the two. Creating strong green blocks that grew in height and width, slanted forward, the styling spoke of progression, bold thinking and business growth. I wrote the website's copy to ensure visitors knew instantly what Blake did by highlighting his impressive experience and coaching credentials. 
The site was built as a "rolling homepage" rather than separate pages, as Blake felt this style would appeal to busy healthcare professionals looking to find information quickly and easily. 
Creating a new look and feel for Blake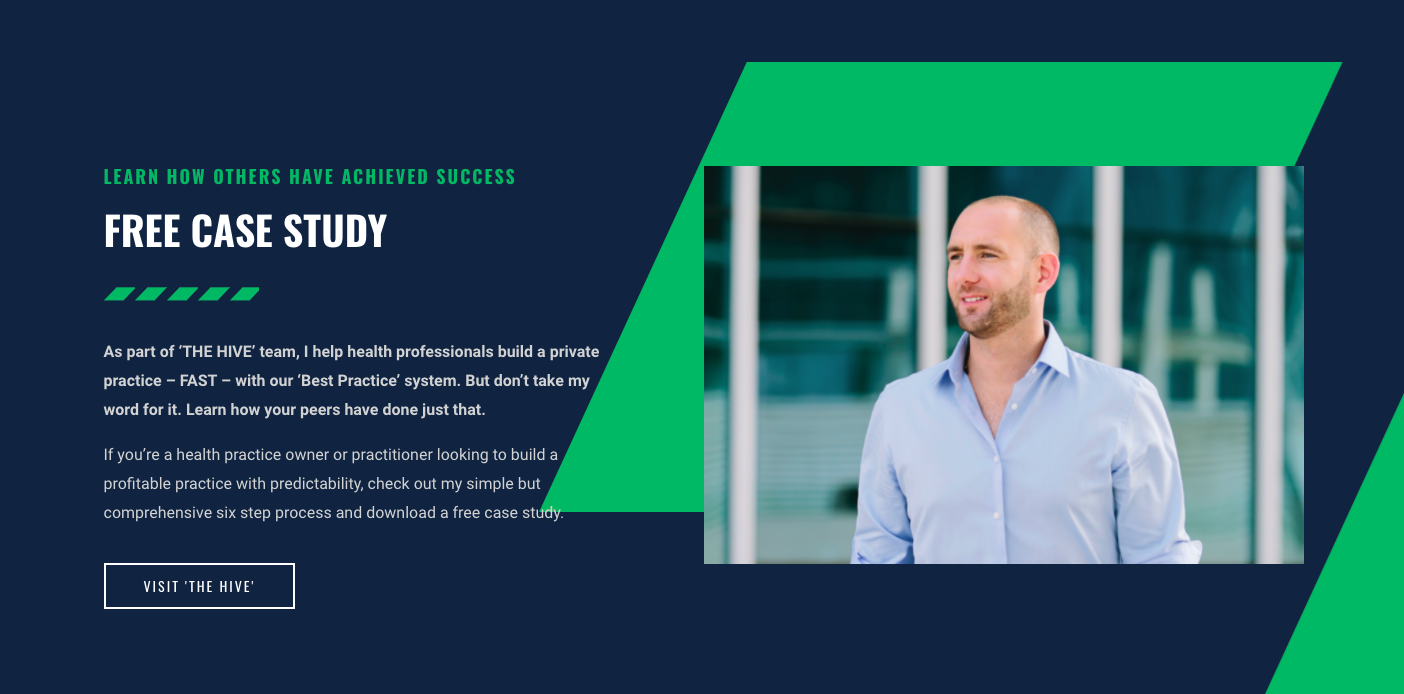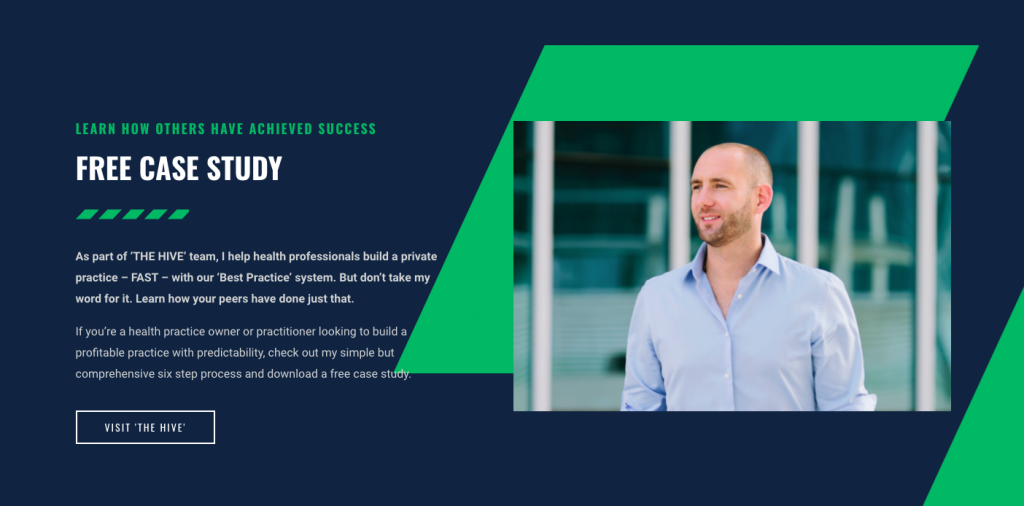 "Rikki is an expert. I advise you to hire him, trust him and watch the magic happen. Hooray for Rikki!"