Hypnotherapist & Coach | Surrey, UK
PROJECT: BRANDING | WEBSITE
Anthony is a cognitive hypnotherapist and graduate from The Quest Institute and National Council of Hypnotherapists. He is also a seasoned life and business coach.
"Rikki is a genius. I am thrilled with the work he did on my website. I put a lot of thought into how I wanted my website to be and when I met Rikki, I felt as though I was putting myself into exceptionally safe (and affordable!) hands."
ANTHONY HANLEY, COGNITIVE HYPNOTHERAPIST & COACH
ANTHONYHANLEYHYPNOTHERAPY.COM
Anthony is a trained cognitive hypnotherapist, helping patients overcome all manner of conditions. His approach is to understand and address issues and work to relieve them. 
He came to me looking to create a website to showcase his experience, qualifications and track record, as well as his coaching services. I delivered a website optimised to his services, that brought to life his approach and success rate. 




Refreshing Anthony's Brand


Anthony already had a logo, however it was very one note and the colour wasn't quite right. It was too vibrant and seemed a little harsh for the types of services Anthony was offering. In order to create a brand that better represented Anthony and his services, I created a more muted colour palette, taking inspiration from his favourite shirt!

The new brand colours helped me build a more approachable and interesting website, that would appeal to those looking for relief through hypnotherapy and/or coaching.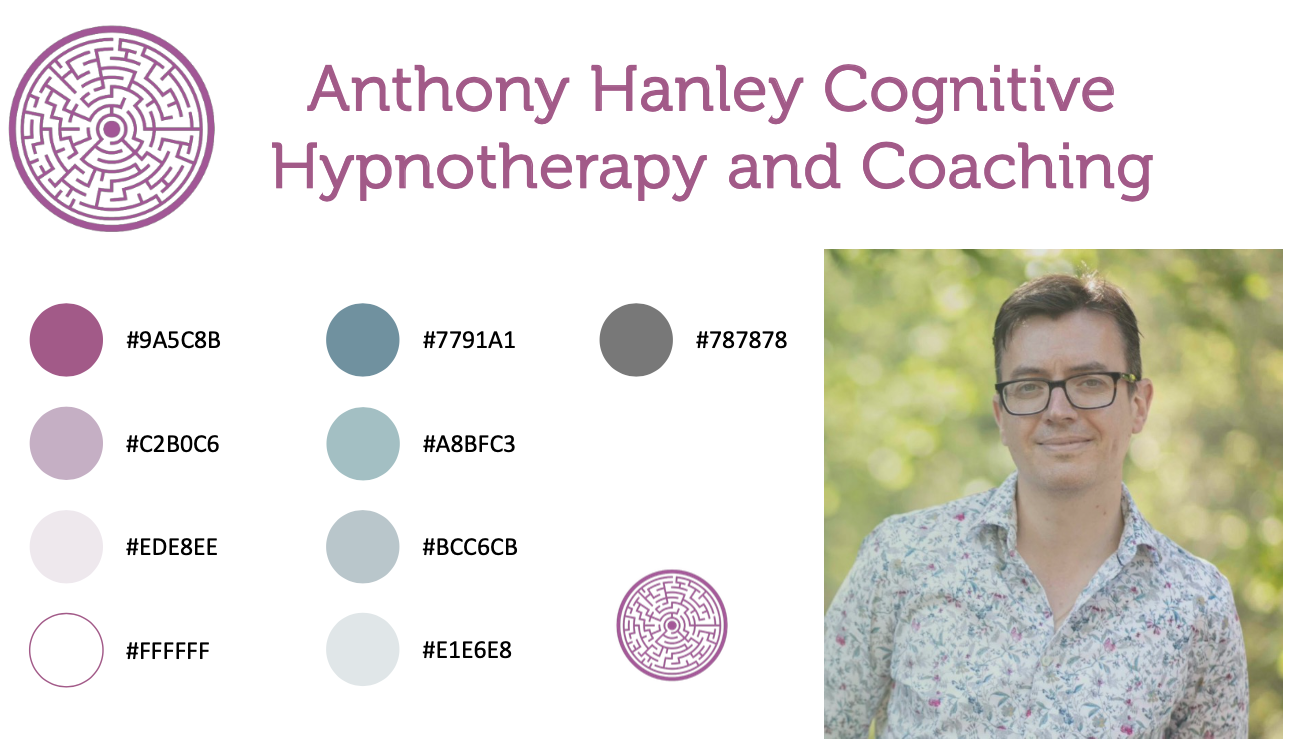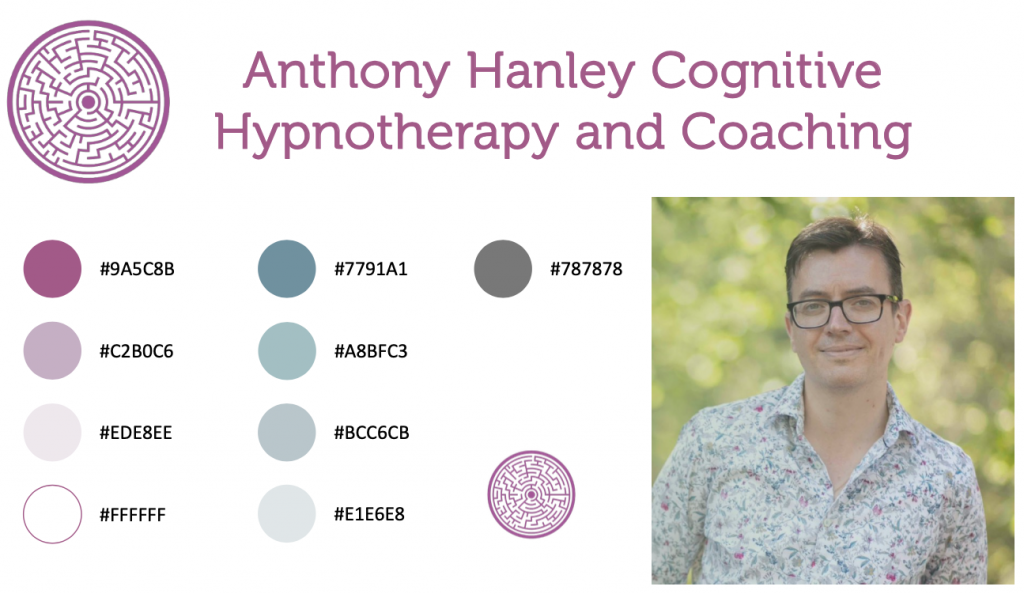 "Not only did Rikki meet my expectations - he exceeded them tenfold. He deepened my brand aesthetic and has given me the best website that I could imagine for my services."
ANTHONY HANLEY, COGNITIVE HYPNOTHERAPIST & COACH
ANTHONYHANLEYHYPNOTHERAPY.COM
Showcasing Anthony's Skills & Experience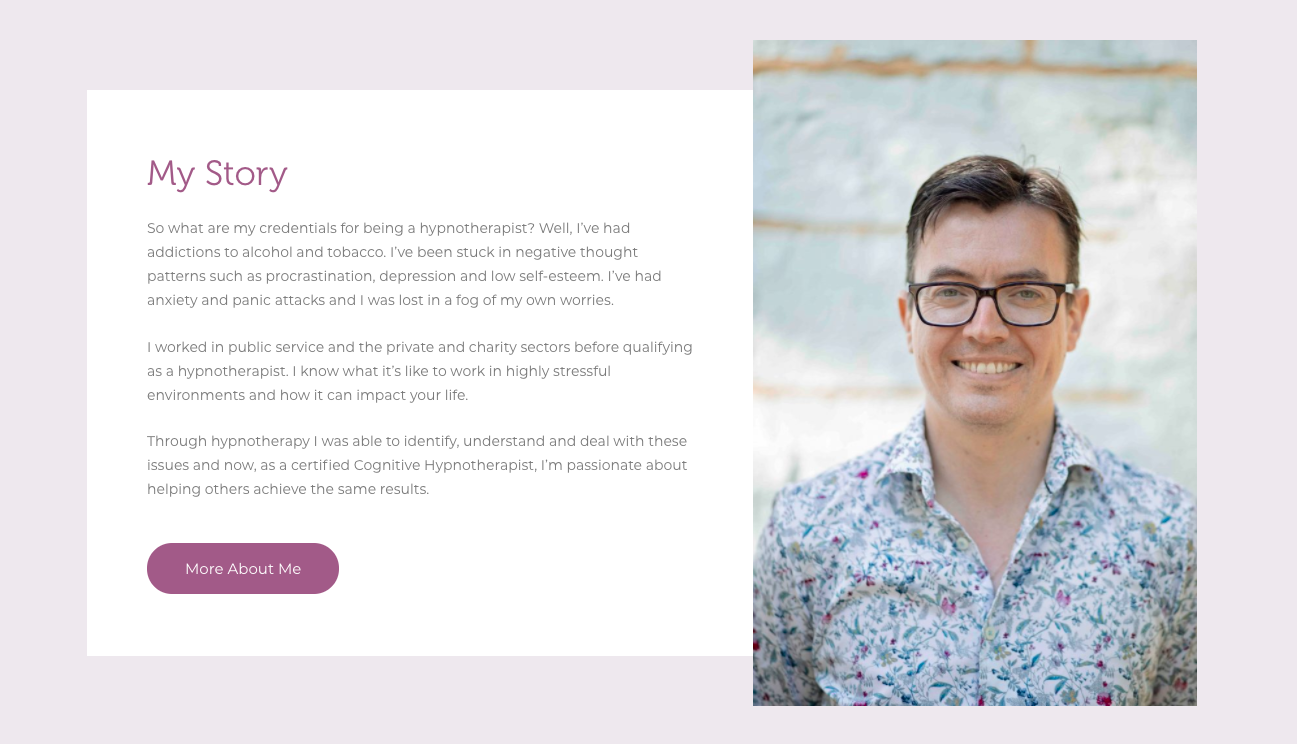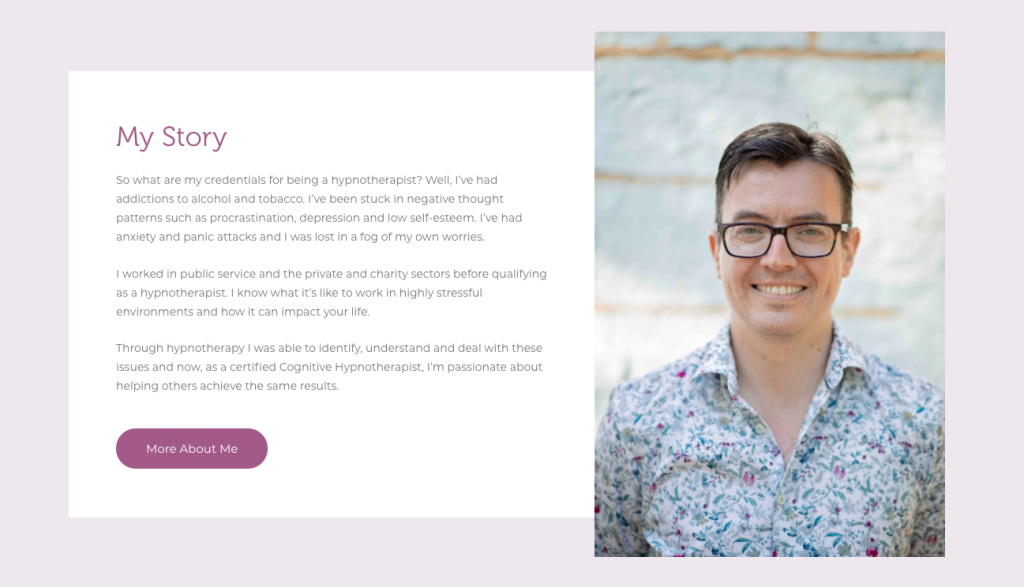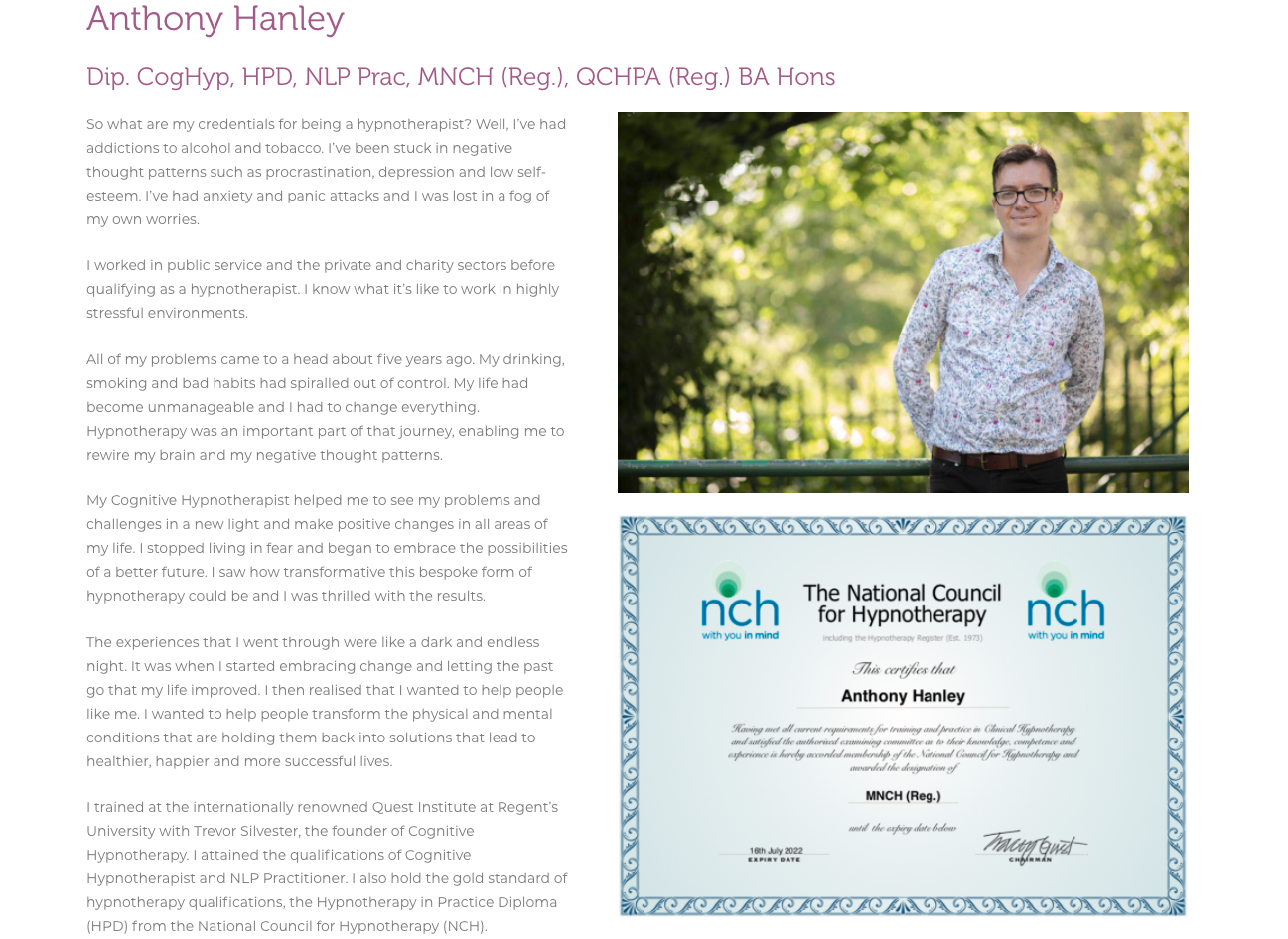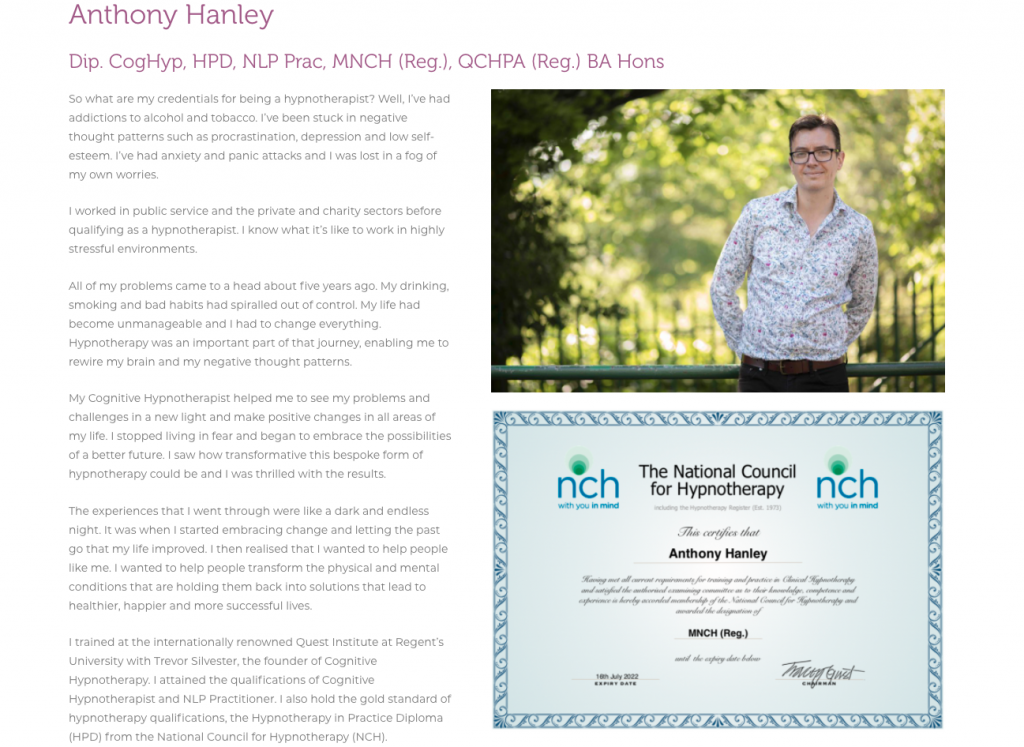 Cognitive Hypnotherapy can help with...
"Rikki is a pleasure to work with. He has an intuitive feel for this work and responds quickly with feedback and solutions. Rikki is also fast and produces top quality work in a speedy fashion. And I have to mention how affordable Rikki is. Rikki can create a fantastic website, at an amazing price. So in a nutshell, I cannot recommend Rikki enough. If you want a website, use this man. If you don't, it's your loss, quite literally!"
ANTHONY HANLEY, COGNITIVE HYPNOTHERAPIST & COACH
ANTHONYHANLEYHYPNOTHERAPY.COM